Valpalio
A downloadable game for Windows
About
Valpalio is a short third-person RPG game that offers a narrative adventure with beautiful characters as well as a special confrontation gameplay.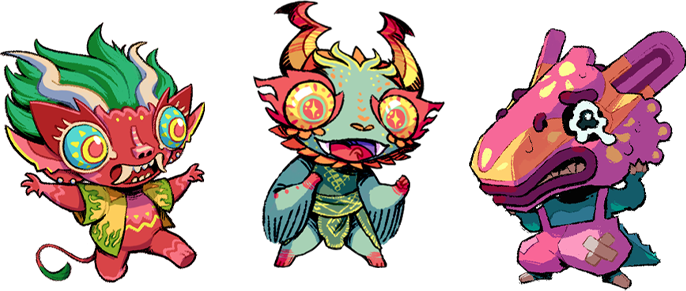 The game
Twenty years ago, a rift appeared on the outskirts of the city, which led to the discovery of a whole new world, populated by demons and monsters. Today, humans and these new citizens live together peacefully in the city but are slowly drifting apart.

The city needs you! Ride through the streets of Valparaiso to gather all the inhabitants by doing mischiefs and help the people!

Features
Main quest: combat + narration (3 steps)
Side quests
Side dialogues
Beautiful city to discover
Simple tutorial
Credits :
Game Design :
Gameplay Programmers :
Game Artists :
Music & Sound Designers :
Known bugs:
- Use alt+f4 may create issues when opening the game again
- After finishing the main quest, some side activities might lock the tutorial zone and trap the player in
- In some special cases one of the funicular's icons might get bigger and bigger
- Exploit: There is a secret way to farm combat levels *ssh*

Install instructions
Download SOUTH_AMERICA_Milestone Gold(1).zip
Unzip the files
Click on WindowsNoEditor then SouthAmerica.exe to launch the game

Play with controller.
Enjoy!